Table of Contents
HostGator Review: Background Information
Founded in 2002, in a short time, HostGator became one of the largest web hosts in the world. This fame can be accredited to factors like quality customer service, reliable web hosting, and excellent shared hosting plans.
The company has its headquarters in Houston, Texas, and has more than 850 employees to offer round-the-clock support. Plus, their plans are enough to serve all businesses, whether big or small.
Website Hosted Stats & TLDs
With 16 hosting plans, HostGator has hosted over 2,000,000 domains. Out of these, the highest domain hosted is .com websites with the numbers as high as over 1,800,000. This is followed by .org and .net sites.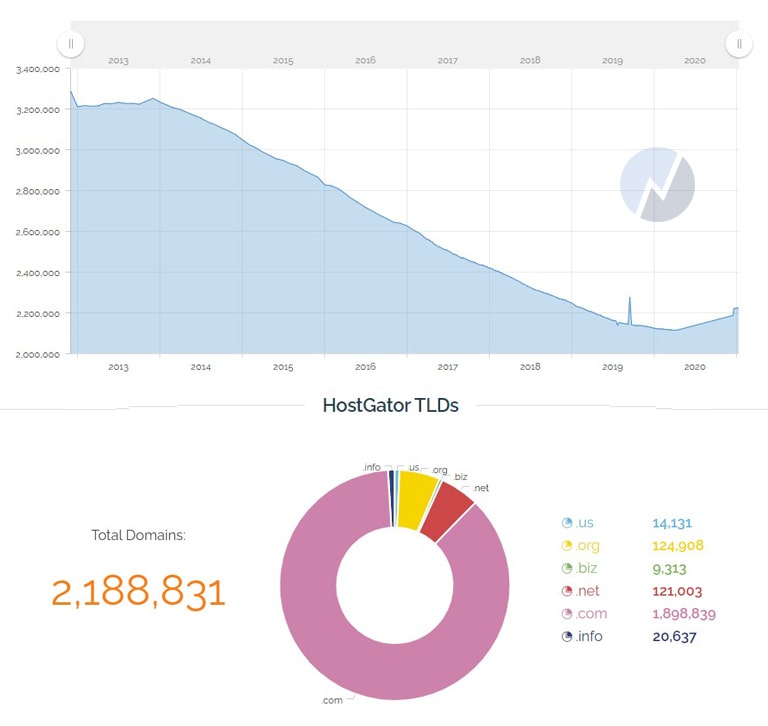 Performance, Uptime & Load Time
Before settling on a particular host, it's crucial that you look at its performance. Particularly, you should know the average load time and uptime since both metrics can affect user experience and SEO rankings.
Performance Test (Pingdom)

Your chosen web host can dramatically affect your site's speed. To ensure HostGator is the right choice, we tested out its speed. For this, we first made a site with a default theme. We then added dummy content along with a few images to make it act as a real website. We then used Pingdom to test out the speed. As you can see from the table, the load time is just above a second, which is not too bad.
Server Uptime & Load Time (UptimeRobot)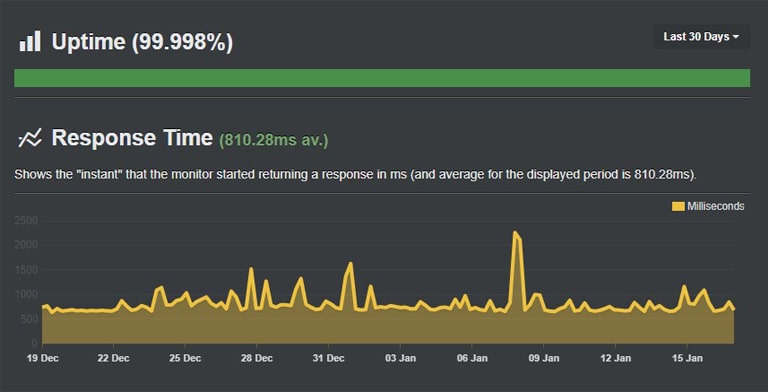 In the next test, we looked at the web host's overall availability by looking at the downtime and response time. As the results show, Hostgator has been up for over a month. Plus, it has a good uptime of 99.99%.
The graph shows that the speed is quite impressive as well. The response time is quite steady and doesn't go over one second. The average time is also not bad, which means that the host is reliable.
Server Response Time (Bitcatcha)

The two tools used above only show how data like pictures load on your website, but they don't give an idea of the server response time. A better tool for this is Bitcatcha, which can test server response time without loading any data.
As you can see from the table, the server response time, especially in the US, is exceptional. It is slightly higher in other countries, but it stays quite below half a second. So, with HostGator, you are sure to get an excellent response time.
Hosting Plans and Features
HostGator has numerous hosting plans that are suitable for a variety of budgets and needs. The plans include shared, VPS, dedicated, WordPress, and cloud hosting.
| Type of Hosting | #1 Package | #2 Package | #3 Package |
| --- | --- | --- | --- |
| Shared (Basic) | $2.75 / mo | $3.50 / mo | $5.25 / mo |
| WordPress | $5.95 / mo | $7.95 / mo | $9.95 / mo |
| VPS | $19.95 / mo | $29.95 / mo | $39.95 / mo |
| Dedicated | $89.98 / mo | $119.89 / mo | $139.99 / mo |
Shared Web Hosting
With this plan, numerous websites are placed on a single server. The sites share the server resources.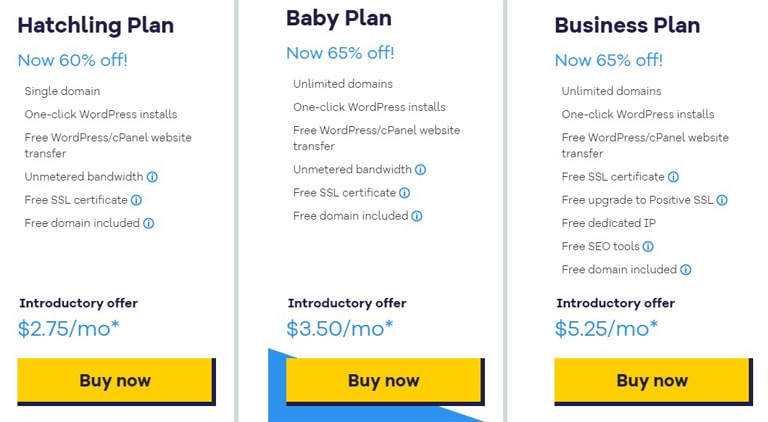 WordPress Web Hosting
As the name suggests, this is particularly designed for WordPress-powered sites and protects against common threats.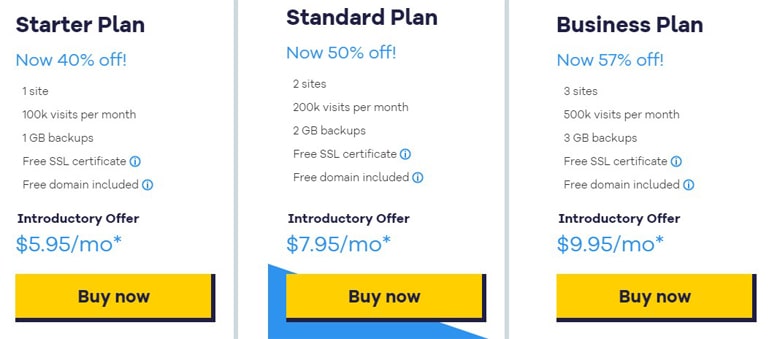 VPS Web Hosting
This hosting is for those who want more server resources than what they get with a shared hosting plan. With VPS hosting, numerous sites live on a server, but you get more horsepower.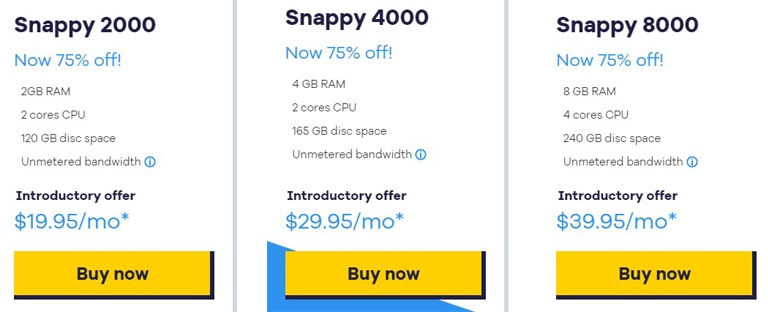 Dedicated Web Hosting
This is basically a powerful kind of web hosting where your site is the only one that exists on the server. It is ideal for websites that expect to have a lot of traffic.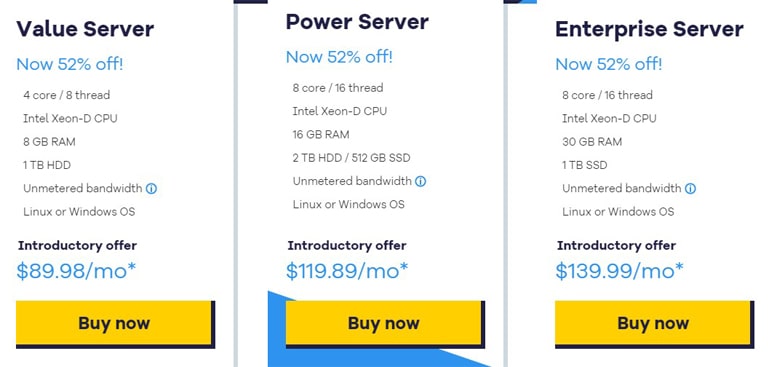 HostGator Basic (Shared Plan) in Detail
HostGator has a shared hosting package that is made, especially for beginners. There are three tiers to cater to the needs of different people. All the plans include unlimited bandwidth and storage. The biggest difference is in the number of sites you are allowed to host.
Hatchling: With this plan, you can host just one website. Other features include a one-click WordPress installer and free domain and SSL. The plan starts off at $2.75 a month (for 3 years), and the renewal costs $10.95 per month.
Baby: This plan lets you host unlimited websites. All the features are the same as those mentioned in the Hatchling plan. In addition to that, you can get addons like a private SSL. The plan starts off at $3.50 a month, and the renewal costs $11.95 per month.
Business: This plan is made ideally for small businesses. It includes features like unlimited domains and free dedicated IPs. The plan is priced at $5.25 a month, while the renewal costs $16.95.
| Main Features | Hatchling | Baby | Business |
| --- | --- | --- | --- |
| Special Price (for 3 years), mo | $2.75 | $3.50 | $5.25 |
| Normal price, mo | $10.95 | $11.95 | $16.95 |
| Free Domain | ✔ | ✔ | ✔ |
| Amount | Unlimited | Unlimited | Unlimited |
| SSD Storage | Unmetered | Unmetered | Unmetered |
| Bandwidth | Unlimited | Unlimited | Unlimited |
| Free SSL | ✔ | ✔ | ✔ |
| Email Addresses | Unlimited | Unlimited | Unlimited |
| Easy 1-Click installation | ✔ | ✔ | ✔ |
| 24/7 customer service | ✔ | ✔ | ✔ |
| FREE Website & Domain Transfers | ✔ | ✔ | ✔ |
| Website Builder | ✔ | ✔ | ✔ |
| Dedicated IP | ✖ | ✖ | ✔ |
| 45 day money back guarantee | ✔ | ✔ | ✔ |
Plans & Prices
HostGator has different subscription packages, ranging from one month to 36-month plans. The cost for each differs according to the plan you choose. The following table summarizes the prices:
| Payment Period/Plan | Hatchling | Baby | Business |
| --- | --- | --- | --- |
| 1 months | $10.95/mo | $11.95/mo | $16.95/mo |
| 3 months | $10.95/mo | $11.95/mo | $16.95/mo |
| 6 months | $10.95/mo | $11.95/mo | $16.95/mo |
| 12 months | $3.95/mo | $5.95/mo | $7.95/mo |
| 24 months | $3.45/mo | $3.86/mo | $6.95/mo |
| 36 months | $2.75/mo | $3.50/mo | $5.25/mo |
Main Features in Detail
Domain Name & Email (Free or Not)
While the Hatchling plan allows only one domain name, the other plans include unlimited domain names. Plus, it is only free for the first year. After that, you will have to pay for it.

Web Space & Bandwidth
Both the bandwidth and web space are unlimited. However, there are some restrictions. You can only store user-generated content, emails, and web files.

WordPress 1 Click
All the plans include one-click WordPress installation, and you can install the most famous CMS, such as Joomla, Drupal, and Magento, without a problem.

Migration Service
HostGator offers one free domain and website transfer.

Website Builder
HostGator has its own website builder known as Gator. With its drag-and-drop functionality, it is quite easy to use and doesn't require any technical knowledge. You can easily make complete pages with features like social media links, slideshows, and contact forms.

Other Features
HostGator is one of the few web hosts that supports multiple languages. These include Python, PHP, Perl, and Ruby On Rails.

Reliability (Security Options)
Domain Privacy Protection
HostGator provides domain privacy protection as an add-on known as WHOIS protection. It allows you to keep your contact information and name private.

Backups
HostGator backs up your website once a week if your account is below 20GB. Plus, they keep only one backup, and to get access to more, you will have to pay more for an add-on.

SSL Certificate (Free)
All HostGator plans come with free SSL certificates along with SSH access.

Dedicated IP
While the hatchling and baby plans don't include a dedicated IP, you can get one for free with the business plan.

Server Location
All the data centers are located in the US, in Utah and Texas.
Ease of Sign-up
The signup process is very easy, simple, and easy. It doesn't take long, either.
Payment Methods
HostGator accepts most major credit cards. Payment can also be made via PayPal.
Account Activation
You might have to wait 24 to 48 hours for your account to be activated.
Control Panel and Dashboard Experience
HostGator provides the standard cPanel, which is quite beginner-friendly and easy to use.
Customer Service (Support)
Live Chat
Live chat is also available 24/7. You first have to type your query in a form to start the chat. You are then shown your estimated time. Before that time is over, you are connected with a representative who provides you with the help you need.

Knowledge Base
HostGator has an extensive knowledge base, and you can find answers to almost everything. Even if you have very technical or advanced questions, you will find your answer easily.

Tickets
There is no ticketing system with HostGator.

Phone
With HostGator, you get 24/7 phone support. The waiting time is not long, and the customer service representatives are very knowledgeable, so you will get the help you need.

Money-Back Guarantee (Refund Policy)
What makes HostGator stand out is its longer-than-standard money-back guarantee. You get a 45-day money-back policy. However, this only applies to hosting services and not to domain names.
Who is HostGator Best For?
Keeping the plans and features in mind, we think that HostGator is suitable for:
A host that provides sufficient storage and doesn't meter the bandwidth.
Those looking to use other programming languages, like Ruby On Rails, Perl, and Python.
Pros & Cons
Pros:
Free migration services included
Billing periods are quite flexible
The money-back guarantee is longer than the standard
All plans include sufficient storage
Cons:
There's aggressive upselling
Bad performance
You only get one backup
Do we Recommend HostGator? (No, Better Use Hostgator Cloud Solution)
No, not really. It does offer good uptime, great customer service, and user-friendly features; however, the price hike can make it quite expensive. A better alternative is to use HostGator Cloud Solution. While it is more expensive initially when you add all the extra fees, the price is almost the same, but the performance is much better.
If you've ever used HostGator, leave a review below. It can help our readers make a more informed choice!
Published: January 19, 2021 | Updated: January 20, 2021